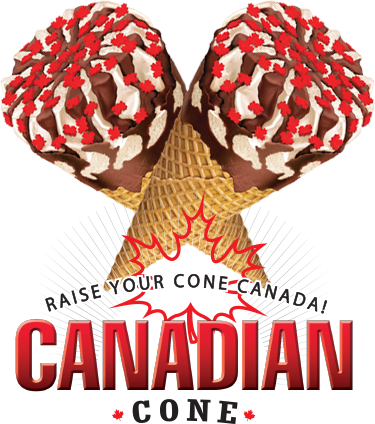 This Canada Day, Chapman's Ice Cream and the Canadian Hero Fund have partnered to make a true difference in the lives of Canadian Forces families who give so much for our great country.
The Canada Cone and the #raiseyourcone campaign launches June 6 in the lead up to Canada Day. We are encouraging Canadians from coast to coast to coast to get involved using Twitter, Facebook and Instagram to share their Canada Day experiences with the Canada Cone. We will celebrate the great country we live in while at the same time thanking the Canadian Forces that protect our interests at home and abroad.
Proceeds from the sale of each box will be donated to the Canadian Hero Fund's scholarship program.
The Canada Cone will be available in stores across Canada. Please contact your local grocer and ask for the Canada Cone!
Happy birthday, Canada!